I decided to add a trickle charger to the Van starter battery. This ensures that the battery stays topped up during periods of storage between trips. I was finding that if the van sat longer than a couple of weeks it was draining the battery down. The charger simply hooks up directly to the battery
We took a weekend camping trip to Lodgepole which is fairly high up on Chinook Pass. Temps got a bit chilly at night, but overall everything worked great. This was the first trip out with the new screen setup for the slider door. It worked perfect. Was great to keep out the mosquitoes for sure.
So I wanted to hang some lights off the awning to light up the evening. First stop was to figure out a way to hang them. There are number of commercial solutions to the problem, but I figured why not build something for now and see how it works. I took some 12″ lengths of
We wanted to add a screen door to the side slider so I picked up this screen door from Amazon as the basic materials. For $33 it seemed cheap enough. MAGZO Magnetic Screen Door 60 x 80 It was wider and taller than needed, and I had to make a cutout for my exterior dog
For some unknown reason the base promaster does not have an armrest on the passenger seat. So I found a very similar one on Ebay and got busy installing it. I ended up making some brackets out of 1/8″ steel to place the mounting point in the same location as the driver seat armrest. I
The next trip was on June 1st. We headed to the heart of the cascades south of Randle WA, East of St Helens, and West of Adams. It's about 40 miles from the last cell tower and quite remote. That said, there's almost a hundred camp spots in the Iron Creek campground. We pitched camp
For the first trip out we decided to use a state park. They have electrical and water hookups which would be good to have for heat in the early season. We rolled up easy as can be. Don't really take up much space as this was a full pull through camping spot. For late April
I installed a Fiamma F65s Awning. It mounts to the existing roof pins with a bracket kit for the promaster vans. It's nicely fit to the top and fairly low profile. Of course now the top of the van is lopsided 🙂 I also picked up a 3d printed mount that uses 3M VHB tape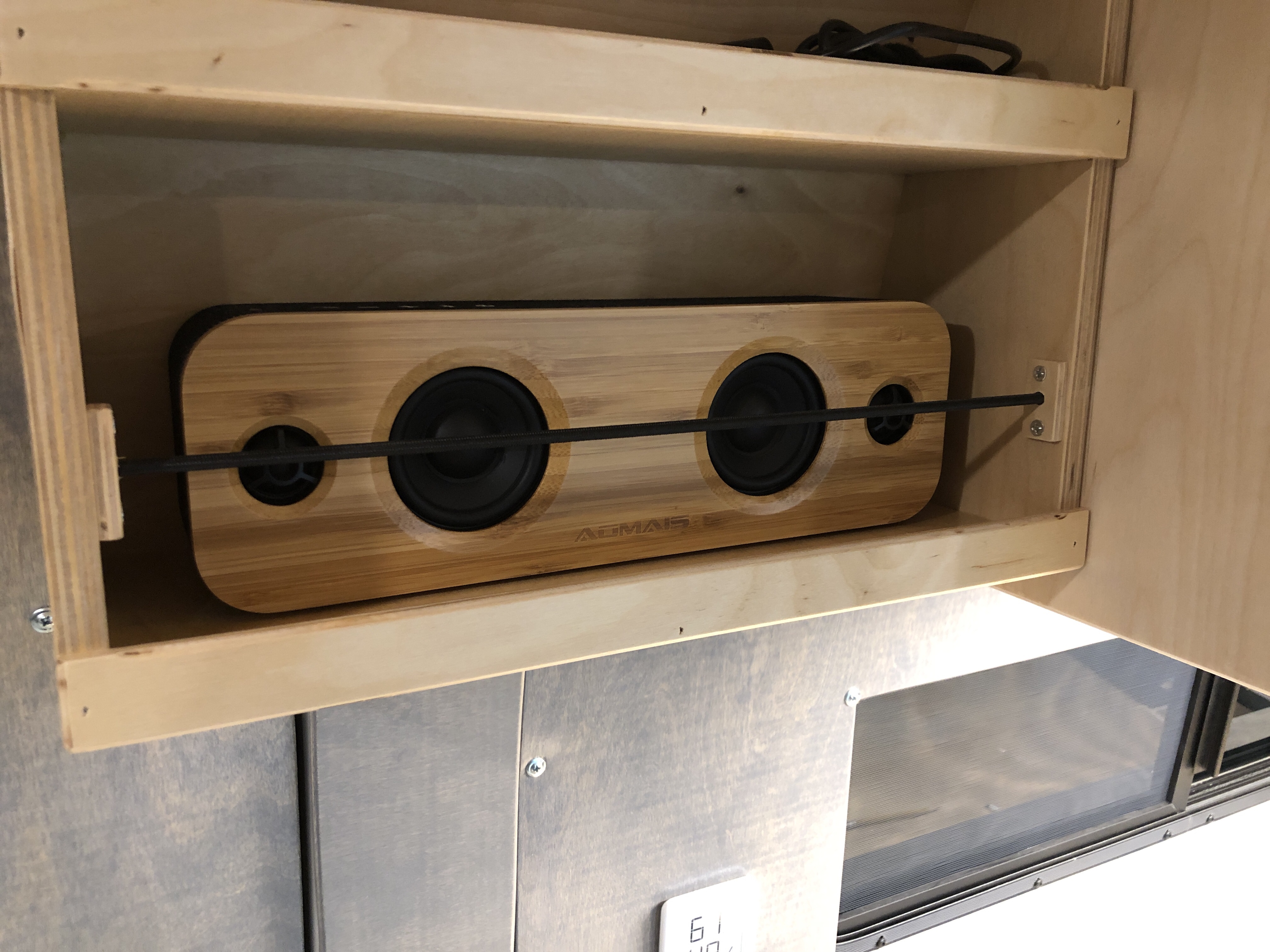 Adding some final finishing details to wrap up the build. Here is the mounting solution for the Berkey water filter system. It has a fitted mount on the wall with Velcro straps to secure it to the wall during transit. Will be best to make sure it's fairly empty or at least not full when
I added a Lagun swivel table mount. There are 2 locations to mount the table, one in the rear where it can function as a side table while sitting on the beds, or up front where it can be extra storage while working in the kitchen etc.